←
→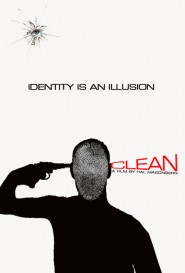 CLEAN
CLEAN is a mind-bending exploration of four individual characters in search of personal and societal identity. Part sci-fi thriller, viagra buy no rx part social commentary, health CLEAN is a kaleidoscope of moments, ailment both past and present, woven together to form a tapestry of memories both real and unreal, beautiful and haunting, as its characters struggle to face the implications of who they are, who they've been, and who they may become.
CLEAN's four interconnected stories unspool in fragments which, for us, evoke Eudora Welty's penetrating and insightful quote:
"The events in our lives happen in a sequence in time, but in their significance to ourselves, they find their own order… the continuous thread of revelation."
Off Leash Films Teams With Sharp/Crye
CLEAN is being produced by Sharp/Crye. Founding member John Crye was an executive over at Newmarket Films since its inception and was responsible for such films as MEMENTO, THE MEXICAN, CRUEL INTENTIONS, THE PRESTIGE, HESHER, WHALE RIDER and DONNIE DARKO. He is now producing independently with producer Todd Sharp.
Todd Sharp began as a music industry and later literary manager and, along with Crye, is one of the founding members of the filmmaker collective FEWDIO. He is now a full-time producer committed to making intelligent and thought-provoking films.