←
→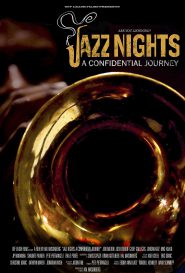 JAZZ NIGHTS: A CONFIDENTIAL JOURNEY
Jazz and the men and women who make it have often found themselves on the forefront of cultural turbulence and change. One could say it is part of the very DNA of jazz. That transformative intersection of music and society is intimately uncovered in the award-winning documentary JAZZ NIGHTS: A CONFIDENTIAL JOURNEY. JAZZ NIGHTS chronicles a group of L.A.'s top jazz musicians who, from 2014-2016, congregated in alternating configurations every Sunday night at an illegal, members-only, back-room hash bar hidden in the heart of Hollywood.
Once a week, these expert musicians formed a circle, a coterie of non-verbal, intuitive communication. There were no pre-determined set lists, no rehearsals. Attendance was through word-of-mouth only. No advertising. The result was an all-out exploration — both personal and communal — of what it means to be an artist, to take risks, to embrace change, and to passionately follow one's heart.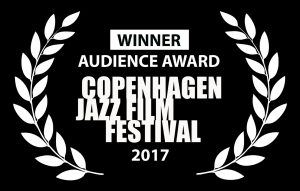 These nights at L.A. Confidential in Los Angeles poignantly echoed the Prohibition Era speakeasies of the 1920s as well as the '50s underground jazz clubs of Harlem and Greenwich Village. All reflect a society caught in a quagmire of differing opinions and laws. In the case of JAZZ NIGHTS, one such crossroads was the legalization of marijuana. Only medically legal in the state of California at the time of filming, cannabis was and remains illegal under federal law, meaning that LACon continually operated under the risk of a federal raid.
In a time when the music industry and how music is delivered and consumed by audiences is changing rapidly, with music programs being eliminated from the curriculum at schools across the country, as the civil rights and economic struggles in our country continue to take center stage, JAZZ NIGHTS shines a light on an ethnically diverse group of individuals who have come together to discover both themselves and one another, their similarities and differences and how to use those to create something immensely human and life-affirming. JAZZ NIGHTS cast ride the coattails of the past, while simultaneously paving new inroads for the future.
Via in-depth interviews, these cutting-edge musicians explore their lives, influences, backstories, upbringings, inspirations, and cultural affiliations. The result is an evocative tapestry of live music, thoughts and memories, and a snapshot of a moment in time amidst an ever-evolving American landscape.
For up-to-the-minute production news on JAZZ NIGHTS: A CONFIDENTIAL JOURNEY, to find out more about the film, to watch the trailer, or to contribute, please visit our Official Web Site. You can also go to our Official Facebook Page or email us at info@jazznightsfilm.com.
JAZZ NIGHTS Reviews:
"The music that is heard is not only an ambiance, or nuance, it is a movement that will set a standard of what underground Jazz means in Los Angeles. JAZZ NIGHTS: A CONFIDENTIAL JOURNEY gives back the essence and meaning of real straight-ahead Jazz.."  –A.K. Toney, Reading is Poetry. 
"Takes the viewer into the world of the artists and makes them part of the scene. I had such a strong feeling of direct engagement with the music and the artists… It so effectively conveys many of the reasons jazz is so powerful and vital."  –Steve Isoardi, Central Avenue Sounds. 
"Hal Masonberg's sensual, understated documentary makes a case for jazz returning to the night. And not just the literal night but the night of alternative spaces of the L.A. underground and word-of-mouth, to music free from club and record label skulduggery and allowed to breath again."  -Matthew Duersten, StompBeast. 
"JAZZ NIGHTS is masterfully structured, each topic set to a musical piece, each musical piece guiding us deeper into the theme of improvisation, until the entire set leaves us with a glowing epiphany!"  –Shyamala Moorty, Dancing Storytellers. 
"The film makers got it right, balancing superb music with an ongoing and intelligent contemplation/narrative from the performers about jazz and its pursuit. Highly recommended."  –Dennis McNally, Cultural historian and Grateful Dead publicist.
"The therapeutically shared musical catharsis that emanates from Jazz was intimately captured with rich color, texture and solid sound storytelling. A documentary for all to see!"  –LeRoy Downs, The Jazz Cat. 
"A riveting tour de force. With candor and unbridled passion, the artists resonate beyond the bandstand."  –Jeffrey Winston, California Jazz Foundation. 
"Reveals a very contemporary reality of the classic American form, and at a specific moment in Los Angeles history. Hal Masonberg brings us intimately into the concert and practice space showing the skill that goes into being both unique individual players and coming together as an ensemble. I learn something new about both music and myself each time I see the film."  –Sariyah Idan, Singer-Songwriter. 
"For me, it's a classic with a firm place in the cultural archives right next to The Freshest Kids, Basquiat: The Radiant Child, and any Warhol documentary. It was so exciting to see my peers honored, our time in history captured, and the art form portrayed with such reverence." –Ebony Ann Blaze, Jazz Vocalist
"The river of music that soundtracked the film ebbed and flowed out of the dialogue– of biographies, philosophies, styles, signatures… I didn't have to worry or wonder or ask questions about what the film was about… The film took care of me. I just had to — like a solo– ride it. When a thing is well made, it speaks for itself. It moves you… What a way to make us feel that spark again, that seed of Life again -Musically, Visually, Politically… and Spiritually." –Lynn Elishaw, Jazz Artist