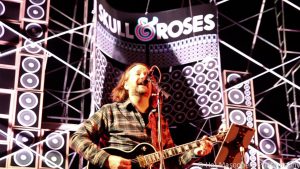 Off Leash Films is currently producing a promotional video for the Skull & Roses Music Festival.
We had the opportunity to spend two days this past April documenting some of the music played by the various bands as well as capturing interviews with band members, audience members & other Grateful Dead-influenced luminaries.
As a life-long Dead Head, I am honored to have the opportunity to help promote the annual 3-day festival celebrating the music of Jerry Garcia and the Grateful Dead.